As the Spring semester wraps up, and summer is just around the corner, we're ecstatic to announce that it's been another successful year for Paid for Grades!
This year saw the largest group of participants in the program's history. Students, educators, and schools ultimately walked away with nearly $206,000 in donations and awards.
More than 200 freshmen from three different Pinellas County high schools — Boca Ciega High, Hollins High, and Lakewood High — walked away with an extra 500 bucks in their pockets. Mentors, for their part, took home $400 each, while the school earned $100 per participating student for programs and supplies.
Boca Ciega and Hollins High students received their awards during ceremonies hosted at the schools last month. Students, mentors, and teachers gathered at Lakewood High School for our third and final award ceremony of the year on Thursday.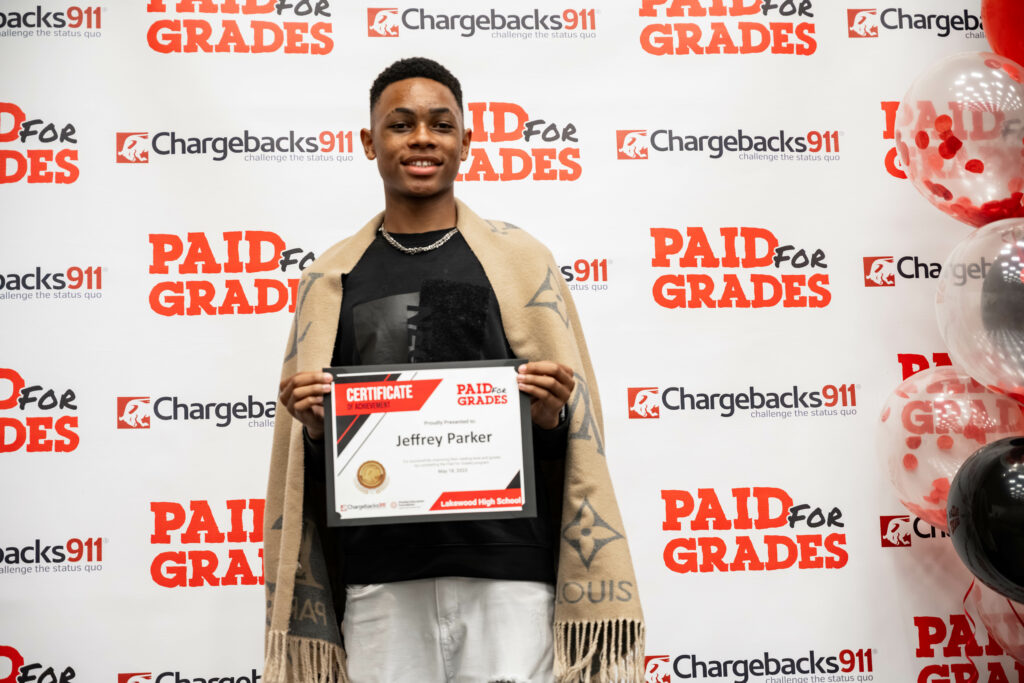 This year, we were able to award $52,000 to Boca Ciega High School, $108,000 to Hollins High School, and $46,000 to Lakewood High School with the financial support provided by Chargebacks911®.
Paid for Grades was the vision of Chargebacks911 CEO Monica Eaton. The Clearwater-based fintech business owner began funding the nonprofit in 2013. With the support of the Pinellas Education Foundation, Paid for Grades has helped hundreds of local students have increased their GPA and seen improvement in reading comprehension. And, our benefactors at Chargebacks911 have donated more than $1 million dollars to students and schools through this program since 2013.
For Monica, it is unquestionably worth it. "I cannot overstate how incredibly proud I am of each and every one of these students who voluntarily put forth the effort to better themselves," she said. "Because of their tremendous efforts, these students have collectively made this program the most successful it's ever been. We hope that they are able to take away valuable lessons about self-improvement that they can carry with them throughout high school and beyond."