Chargebacks911® are the primary financial supporters of the Paid for Grades program. The folks at Chargebacks911 work to help online retailers and other businesses improve protect their revenue against fraud. However, there's more to our partnership than you might realize at first glance.
Stepping Up to Help the Local Community
Monica Eaton launched Chargebacks911 back in 2011. Less than two years later, she would go on to serve as the Founder of Paid for Grades as well.
"In the early days of the company, we had hired several students from nearby Clearwater High to work after school at our office," Monica explains. "It was a great opportunity for those students to get some early work experience. However, we found that most of the students we brought in were struggling to read at grade level. They were at serious risk of falling behind, but there was no program there to help them. These kids were simply falling through the cracks."

This experience inspired Monica to launch a scholarship program for CHS students in 2013. After some retooling and adjustments, this program was relaunched the following year as Paid for Grades.
Chargebacks911 has already contributed nearly $1 million to the Paid for Grades program since its launch. And, they will continue to be enthusiastic supporters of Paid for Grades for the foreseeable future. "As proud as I am of everything we've accomplished at Chargebacks911, I'm no less proud of the impact we've been able to have on our community through Paid for Grades and our other philanthropic efforts," Monica says.
In terms of financial impact, Cb911 contributed nearly $250,000 to the Paid for Grades program in 2023. They've also been able to lend support to literally hundreds of other nonprofit organizations in the Tampa Bay area through their Take Charge for Charity program.
What is Chargebacks911?
Of course, that all raises an interesting question: what exactly does Chargebacks911 do?
In the case of most financial technology companies, the folks in charge have years of experience in the payments and finance space. Cb911 is an inspiring outlier, though; rather than evolving from the financial sector, the service was developed to solve a problem by the very people experiencing that problem.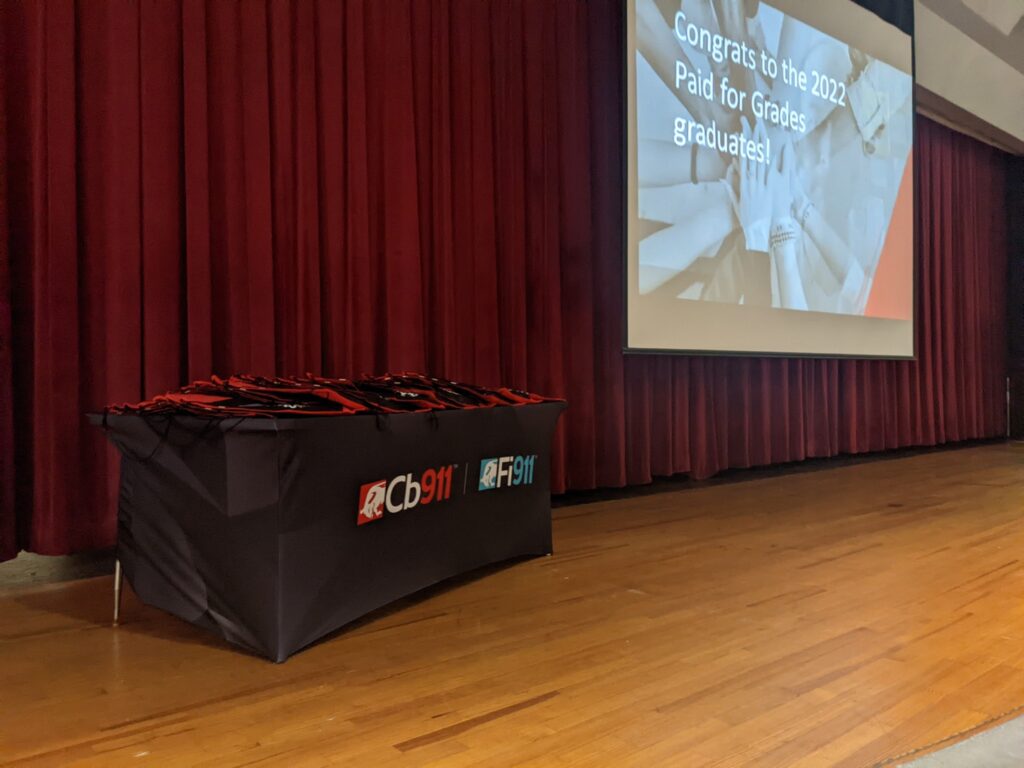 At the time, Monica was working as a merchant, striving to operate a successful online business. She needed answers, but there simply wasn't a straightforward, merchant-focused solution anywhere on the market. Recognizing the opportunity, Monica decided to launch Cb911 as a revolutionary new product.
More than twelve years later, Chargebacks911 has emerged as the world's leading service provider in the chargeback management space. They protect tens of billions of dollars in transactions every year that might otherwise be lost.
Cb911 has been widely recognized for their accomplishments. They've claimed dozens of awards over the years, with titles including Best B2B Software and Best Industry Solution, to name just a few. This is the secret to the success of Cb911: it's not enough to address the challenges of today. You need to push ahead and develop solutions for tomorrow's challenges.
Learn More About Chargebacks911
Website: https://www.chargebacks911.com
Facebook: https://www.facebook.com/Chargebacks911/
Linkedin: https://www.linkedin.com/company/chargebacks911/
Twitter: https://twitter.com/Chargebacks911
Instagram: https://www.instagram.com/thechargebacks911