8 Essential Tips for High School Seniors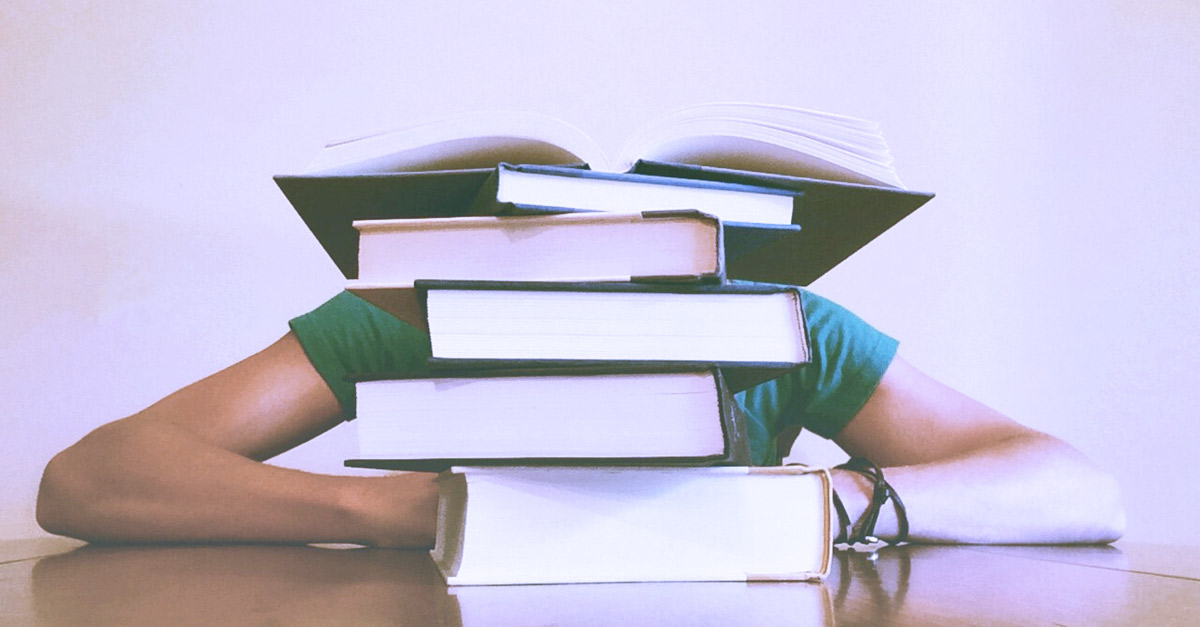 We're well-into the new calendar year now, and if you're a high school Senior, that means you're in the home stretch leading up to graduation! Amazing how time flies, right?
As great as that is, it's still a bit too soon to start celebrating. From exams to college applications, there's a lot of ground to cover in the next few months. Don't worry, though: we've got you covered with this handy checklist.
#1) Have a Plan(ner)
The first step is to put together a schedule to manage your time effectively. Learning how to create a schedule is a skill that you're going to use throughout your entire life, but with all the tools at your disposal, keeping a detailed schedule has never been easier.
Google Calendar allows you to update your appointments and access them from any device. You can set reminders to help you remember, or leave notes about each item on your to-do list. On the other hand, some people find it helpful to write things down. If that's you, then there's no substitute for an old-fashioned paper planner to keep track of important deadlines.
#2) Get Organized
Now that you've got a place to keep your schedule, start by mapping-out your basic milestones over the next few months: exams, extracurriculars you've already committed to, application deadlines, etc. You should still have plenty of time in-between for homework, studying…and of course, spending time with friends.
Be strategic about your planning. You don't want to overload yourself with an unrealistic schedule, so plan shorter, but more frequent bursts of work spread between relaxation or other fun activities.
#3) Pick a College
If you're a college-bound Senior, you will likely start hearing back from the different schools you've applied to within the next several weeks. Now is the time to start pairing down your options and getting ready to make a final selection.
Most schools will give you until the beginning of May to make your decision. Before you do that, though, you'll want to think carefully and make an informed decision:
Make sure that you catch any open houses for admitted students.
Take another campus tour if you have the chance.
Talk the decision through with parents, teachers, or your guidance counselor.
Once you come to your final decision, check to make sure that you have all the right paperwork complete, and you've submitted any necessary deposits. Get in touch with any other schools which accepted you and inform them of your decision.
#4) Stay in the Game
As the days until graduation wind down, it can be very tempting to give in to your Senioritis and just coast on autopilot through the end the year. This is a big mistake, though; if you completely give in and blow your last semester, it's possible that your prospective college might revoke your acceptance.
Stay engaged through the end of the year and finish your time in high school strong. In fact, you might even want to take this as a chance to try something new—join a club, try-out for a stage production, or simply go to a football game with some friends. Your school experience will be over soon, and that's something you can never get back.
#5) Get on the Scholarship Hunt
We've been going over some valuable scholarship-hunting information over the last few months as part of our College Money 101 series. Even if you haven't started your search yet, though, it's still not too late.
Some deadlines for scholarship applications continue well-into the spring semester, and even over summer break. It doesn't matter if you already have some funding sources lined up, there is really no reason not to keep looking for more opportunities. I mean…who turns down free money?
#6) Enjoy the Ride
You're getting ready to step into an entirely new phase of life; one which comes with a lot of new freedoms and privileges…as well as new responsibilities. While it's important to stay focused through these next few months, don't forget to balance it out with some fun as well.
Senior year is packed with plenty of different milestones and that will help you make it a time to remember. Prom is the event that tends to loom largest, but many schools also offer Senior trips during the last few months of school, as well as Grad Night events and much more. If that's not your thing, you can always put together a graduation party of your own and get one last chance to connect with your classmates.
Your time in school is coming to an end, but it's not over yet.
#7) Plan Ahead
Are you going away to college? Going to be on your own for the first time? That's a big adjustment, but if you plan, it will be a lot easier, which is why it's never too early to start getting ready.
Think about what you will need when you get there. If you're planning to stay on-campus in a dorm, some furnishings may be provided by the college, but you'll still need plenty of housewares, toiletries, school supplies, clothes, electronics, and much more.
Read-up on your school's policies, as well as sign-up dates for classes and other deadlines. You don't want to miss any important dates.
#8) Leave Time for Self-Care
Many young students find themselves tempted to adopt less-than-healthy habits as their workload grows. Skipping meals or replacing balanced meals with junk food, staying up too late, overdoing it on caffeine…falling into these patterns can create habits that will last for years. These behaviors will make it difficult to keep up over time, and will ultimately do much more harm than good.
It's important that you develop healthy habits now, especially during the crunch time towards the end of this year and into the beginning of your Freshman year of college. That will make an already difficult transition a much simpler process.