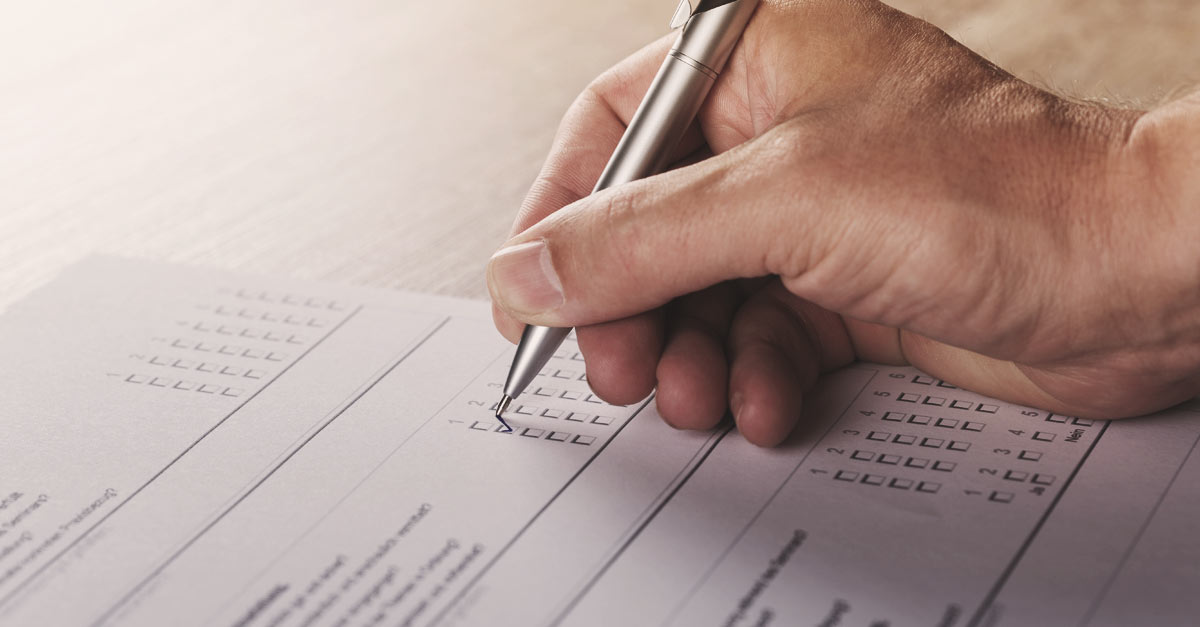 At this point, it should be no surprise that college is one of the biggest investment you're likely to make in your lifetime. That's in terms of both the potential payoff, as well as the upfront cost.
On average, the price of in-state tuition for a fulltime public university student in the US came to $9,404 in 2017. Of course, your final total depends on a lot of different factors, including:
Whether you're going to a public university or a private one.
The state in which you plan to attend school.
If you're a resident of that state, or you're attending an out-of-state university.
If you complete some education at a two-year college before transferring.
Whether you will live at home, or will need to pay for room and board.
Did you have a pre-paid college plan and/or expect family to contribute?
Those are just a few questions which will ultimately impact the final cost of your education. Another very important question is how much you expect to receive in scholarships before you head off to college. The most important part of this process is to fill out the Free Application for Federal Student Aid, or as it's more commonly known, the FAFSA®.
Let's take a step-by-step look at this process and learn how to complete the FAFSA, when to submit and what comes next.
Step #1: Creating an Account
First things first: you've got to create an account and get a username and password for yourself, called an FSA ID. The process of getting your ID takes about ten minutes. You'll need to makeup an easy-to-remember username and password, and enter a little bit of personal information in the process. You will need your:
Email Address
Date of Birth
Social Security Number (SSN)
Home Mailing Address
Remember to keep this information secure and protected. Making your ID information easy-to-remember means you can avoid writing anything down that might be a security vulnerability.
Step #2: Start the FAFSA
The next step is easy—just visit https://fafsa.gov/ and login using your FSA ID information. Remember to do this before the state and federal deadlines to ensure you get everything for which you're eligible. For example, the deadline to have your FAFSA processed for the 2018-2019 year in Florida is May 15, 2018.
Next, select the FAFSA form you'd like to complete, depending on the year you plan to begin college. For example, if you're graduating high school in May 2018 and plan to begin college that Fall, you'll want to fill out the 2018-19 FAFSA form.
Also, it will save a lot of time later if you're given the option to complete a "renewal" FAFSA. You need to complete a new FAFSA form each year you apply for federal aid, and a renewal form will automatically populate based on some information you provided this first time.
Step #3: Create a Save Key
The FAFSA can be a bit long, and you won't always have all the information that you need handy. For example, you will probably require some tax information from your parents or guardian, and they might need to look that information up.
A save key will allow you to save your progress and come back later. You can also switch devices, or even share the FAFSA with your parent if they're not in the same area as you. They can login, enter their information securely, then save and logout, allowing you to continue working.
Step #4: Enter Your Personal Information
A lot of the information you provide in this first part of the FAFSA will be standard, basic questions such as your address, phone number, marital status, and criminal history. Don't worry, none of this information will automatically disqualify you from applying.
The same goes for citizenship status; certain noncitizens may still fill out the FAFSA for both federal and state student aid purposes. Click here to learn more about citizenship requirements for federal student aid.
Step #5: List the Schools You're Thinking About Attending
The Department of Education needs to know that the school you plan to attend is real and accredited, so they will send your FAFSA directly to the school once it's complete.
You're allowed to list up to ten schools on the standard FAFSA form—it doesn't matter whether you've been accepted or even applied yet. You can use the search function to lookup the college or university by state, then filter by the school's name or the city in which it's located.
Step #6: Determine Your Dependency Status
The amount of aid you get may depend on whether you're a dependent—a person who receives some support from family—or an independent student. The standards used for the FAFSA are different from those used by the IRS, so it's possible that you may still be considered a dependent even if you live on your own and support yourself.
A series of questions on the FAFSA will determine which category you fall into. These include:
When you were born.
Whether you're married or single.
If you've served in the US military.
If you have children that rely on you for their main financial support.
Whether you ever in foster care or other protective services.
If you're determined to be a dependent, you will need to report your parents' financial information for the next section of the FAFSA.
Step #7: Enter Your Financial Information
For most FAFSA applicants still in high school, this will mean entering your parents' financial information. This will come directly from the latest tax return you or your parents submitted.
You may be able to automatically transfer your parents' and/or your tax information, thanks to a built-in widget in the FAFSA application. If this does not work, you will need the accompanying tax return, W-2, or similar form so that you can fill in the correct information manually.
This may come in handy to have gotten the save key earlier—you probably won't have this paperwork just sitting around, so you may need to save, find the information, and come back later.
Step #8: Sign & Submit
You can't literally "sign" the digital FAFSA, of course, but you (and your parent if you're a dependent) will need to enter each person's specific FSA ID number as a digital signature. This verifies that all the information you entered is truthful and correct as far as you know.
If you're not able to sign digitally for whatever reason, you can still submit a mail-in signature page. You would need to print this page, sign it physically, then mail to the specified address.
What's Next?
You'll find out how much federal and state aid you're eligible for as the beginning of the school year gets closer. This can include federal grants like a Pell Grant, low-interest federal loans, or state grants and scholarships.
However, filling out the FAFSA is just the beginning—there are loads more ways to get free money for college! We recommend checking out this expansive resource from Reviews.com to help find new scholarship and grant opportunities.
Also, keep checking back with the Paid for Grades blog. This is just the first in an ongoing series about how to secure money for college that we'll be putting out over the next few months. We'll have more in-depth and very helpful information to guide you through as we roll further into the school year.