College Money 101: How to Start Your Scholarship Search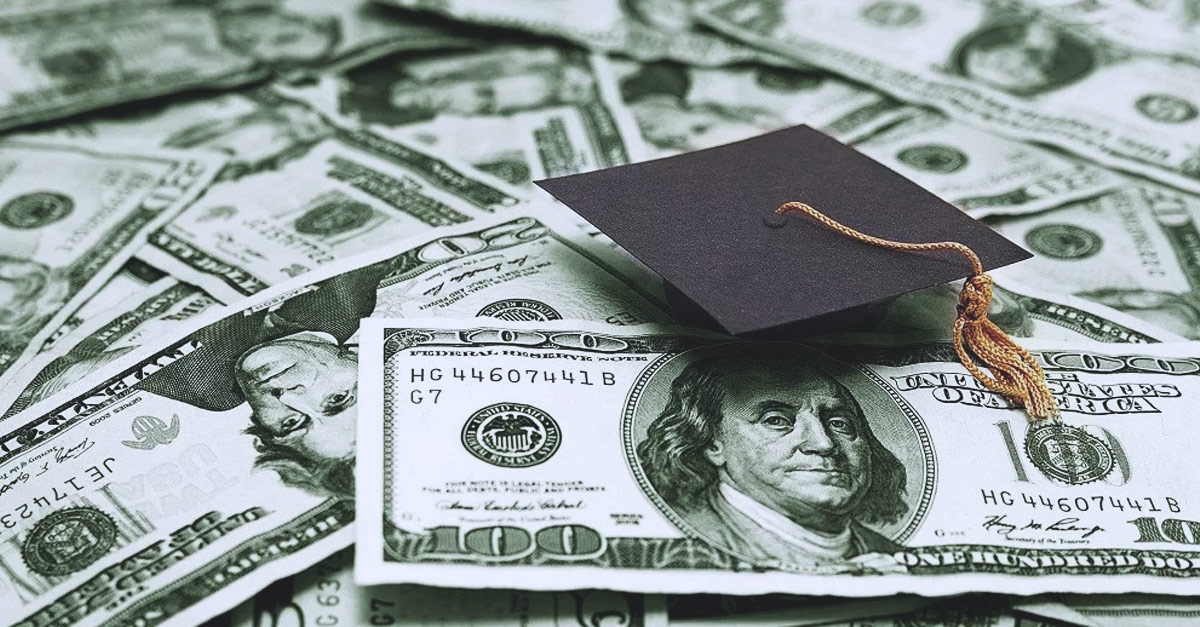 You've filled out the FAFSA, and you've learned a little about the different types of financial aid opportunities available out there. Ready to start exploring some scholarship opportunities?
We're wrapping up our little mini-series on free college money with the most important part of the process, so let's get into it!
Searching for Scholarships
Searching for scholarship opportunities seems like a daunting prospect, but it's a lot easier than you might expect. Consider these two essential points:
Many scholarships go unclaimed. In 2015, roughly $2.9 billion in scholarship money went unclaimed by students! That's free money being left on the table.
Scholarships want to be claimed. It's not a trick. Scholarships are created for a very specific reason: to help students finance their education.
So, you understand the opportunity, but don't know where to start? One great way to find new scholarship opportunities is to use a site designed specifically to help connect students with awards.
Fastweb, for example, boasts over 1.5 million different scholarships—totaling more than $3.4 billion—available to students through their free-to-use search tool. Creating an account takes fewer than five minutes, and it can open the door to thousands of dollars in awards. They also offer additional resources and advice to help you prepare for the hunt and to maximize your chances of success.
Of course, Fastweb is just one of many different scholarship search tools. Reviews.com created a roundup of their picks for the best and most reliable scholarship search platforms. Using several different search tools will help you conduct a more dynamic search and make sure you're getting the most thorough results possible.
5 of the Top Scholarship Awards in the US
Want a few examples to help kickstart your search? Don't worry…we've got you covered with a few great award opportunities. Some of these are based primarily on academic achievement, while others focus more on financial need. Some are still open to Seniors graduating in the current school year, while others are primed for Juniors about to move-on to their last year in high school.
Don't be afraid to fill-out more than one; the more applications you complete, the better your chances of earning a scholarship, and the less you need to pay!
Horatio Alger Scholarship Award
The Horatio Alger Scholarship Award is a need-based award for students of working class backgrounds, and is targeted at students who've overcome a lot of obstacles in life. The foundation awards up 106 students the full prize each year, with additional smaller prizes available.
Award: $25,000, with additional state-level awards between $6,000 and $10,500.
Availability: US high school Seniors intent on earning a Bachelor's Degree and who have a gross family income below $55,000.
When to Apply: Between August and October
Jackie Robinson's Foundation Scholarship Program
This award recognizes minority students who demonstrate great leadership skills, as well as a commitment to serving their community. While many awards are one-time honors, the Jackie Robinson's Foundation Scholarship Program provides a recurring award each year. Up to 60 new award recipients are accepted each year.
Award: Up to $7,000 each year for four years.
Availability: US high school Seniors identified as members of a racial or ethnic minority.
When to Apply: November 1 – February 15
Coca-Cola Scholars Program
This program honors 50 scholars each year with a substantial $20,000 prize, while an additional 200 students receive a regional scholar award of $10,000. The standards are not especially demanding for this program, but extracurriculars, community service, and leadership experience are part of the judging process.
Award: Up $20,000 for national prize; $10,000 for regional scholars
Availability: US high school Seniors with a 3.0 overall GPA.
When to Apply: August 1 – October 31
Website: http://www.coca-colascholarsfoundation.org/apply/
Engebretson Foundation Scholarship
The Engebretson Foundation Scholarship is awarded to one specially-qualified student each year. While you might not think it's worthwhile to apply, consider the fact that the winner can receive up to $15,000 for one year of schooling. With that kind of money on the table, it might just be worth taking the time.
Award: $5,000 per semester for one year.
Availability: High school students with demonstrated need and academic performance.
When to Apply: Before March 1st.
Davidson Fellows Scholarship
Exceptionally-talented students can be recognized as Davidson Fellows. This award recognizes students 18 and under who've made a significant contribution in the fields of math, science, literature, music, technology, or philosophy. There is also a special "outside of the box" award category for generalized innovative thought.
Award: Different award levels between $10,000 and $50,000.
Availability: Any student under 18 with a significant contribution in a listed field.
When to Apply: Before February 14th.
Happy Hunting
These are just five of the more than one million different scholarship opportunities available each year.
Use all the tools at your disposal and explore different options, and apply for as many awards as you can. Remember: your chances are much better than you think. Many of these awards will go unclaimed, simply because students like you don't know about them or don't bother to apply.
There's billions of dollars out there, and it's free for the taking. Go claim your share!